Smoothly Cut All Fabric/Leather/Carbet with one Hand.No hassle power switch.Power through thick and thin materials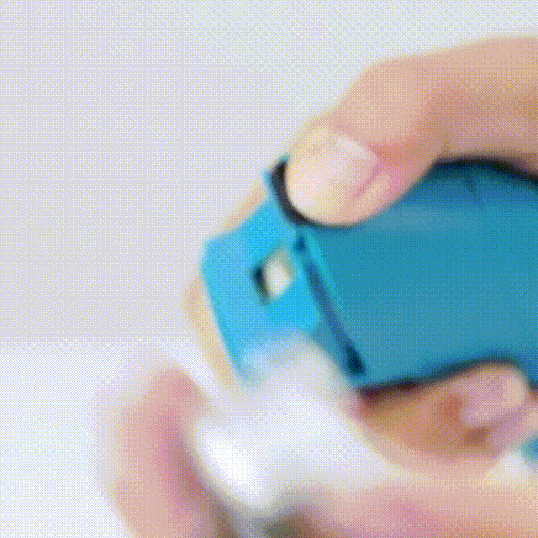 WHAT COULD THIS PRODUCT DO & HOW ?
Cut Fabric
Still cutting fabric with scissors? Not only make wrist pain, but also inconvenient when hitting the corner turns. This electric scissors can help you cut the shape you want quickly and save you tones of time.
No hassle power switch
Replace your rotary cutter and other sewing accessories with our battery powered heavy duty craft scissors. Two specialty blades will allow you to zip and snip through any project big or small.
Power through thick and thin materials
Great for craft projects, cutting fabric, dressmaking, sewing, quilting, scrapbooking or just opening packages. No need for a craft cutting mat.
Highly Motor
The powerful motor makes the blade slice up and down rapidly, enabling the fabric to be cut neatly without creating burrs or crooked shapes. The cutter head is also replaceable.Scissors work for left handed and right-handed users.
WHAT ARE THE SPECIALTIES ?
High Class Engine
Mature quality of Motor has provide stable abilit for the machine. This machine could stay around for life.
Precise and Convience
By leaving most cutting work to the blades, you could control the cutting direction better. Also the machine will save you from wrist pain caused by long time usage of Scissors
WHAT INCLUDES IN THE PAKAGE?
All inclusive electric scissor set: Each purchase of our power scissors comes with (1) electric scissor unit, (2) blades, (1) charger and a full two-year warranty.
HOW BIG / HEAVY IS THE PRODUCT ?
SIZE :26 x10x5.5 CM
WEIGHT :750 gram