Make you own CHANGES COLLECTOR, THREADS KEEPER, KEYS KEEPER with this template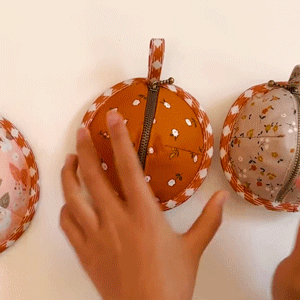 Functionalities had been talk over and over again for these templates.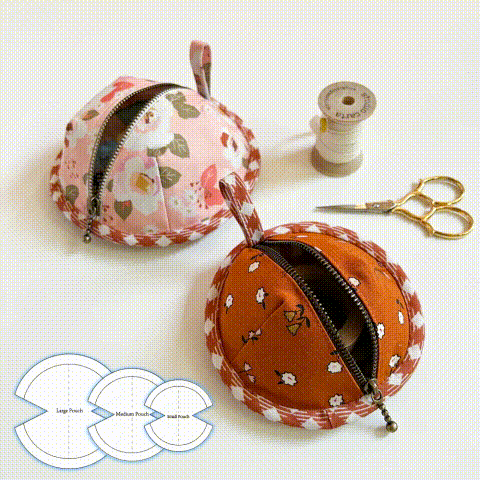 We want to leave the creativity for you to explore the beauty and joyfulness of sewing project.
These template provide a solution to work fast and efficient.
Begin your summer sewing work with these Beetles Pouch Template Set !
Use you favorite summer pattern fabric to sew a cute pouch for family, house, parents, collegues !
They not only stand for sharing of love but also do they represent your own personality !
Template Size:
Small-5 inch
Medium-8 inch
Large-10 inch
Large Pouch: 10''diameter x 5 1/2'' H
Medium Pouch: 8 1/2'' diameter x 4 1/4'' H
Small Pouch: 5 1/2'' diameter x 2 1/4'' H
Linen or quilting cotton: 10'' x 10''
(or assorted fabric scraps for patchwork)
Quilting cotton for zipper panel: fat eighth(22'' x 9'')(55cm x 23cm)
Quilting cotton for lining and binding: fat eighth
Cotton batting: 10'' x 10''
Woven fusible interfacing: fat eighth, such as Pellon SF101
Embroidery floss: matching colors with felt scraps, dark brown color