This edge stiching foot will replace all the other one.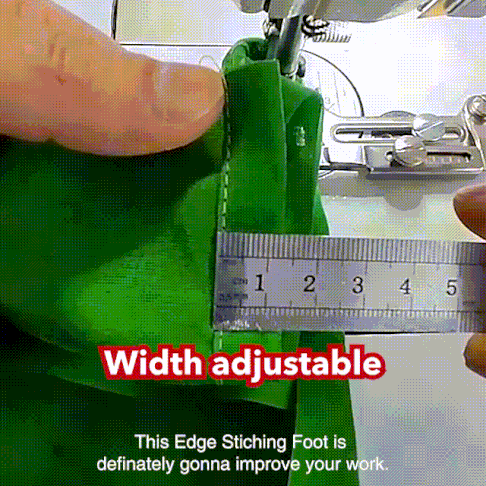 WHAT COULD THIS PRODUCT DO & HOW ?
Edge Stiching
It help you grap fabric inwards and keep your hand free from pressing the curve.
Adjusting Width
Old Foot are all setup size which needed a lot for different project
New one bring in adjustable arm so that you need only one foot for most of projects.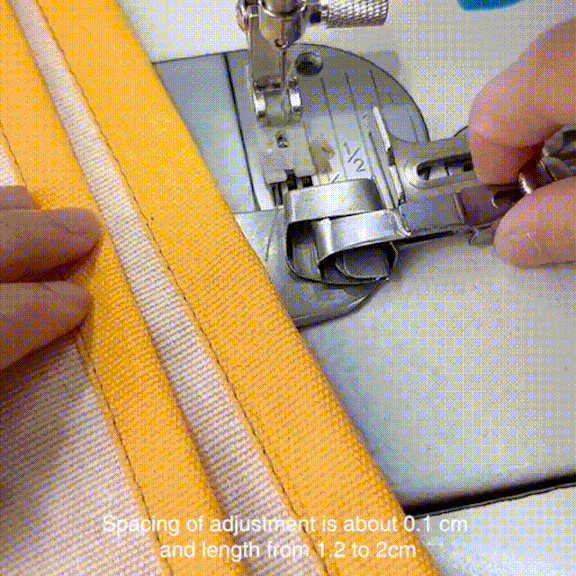 WHAT ARE THE SPECIALTIES ?
Fasten Work
With the foot, you sew curve edge faster than ever. Efficiency improvement.
Save Space
One adjustable Edge Stiching Foot could replace your numerous fixed Foot.
WHAT INCLUDES IN THE PAKAGE?
1 Adjustable Edge Stiching Foot
HOW BIG / HEAVY IS THE PRODUCT ?
SIZE :12mm* 20mm / 15mm* 25mm
WEIGHT :50 gram