This kumihimo disk set is a good weaving tool for weaving rope, very simple to use.
Ideal for making bracelets, necklaces, belts, mobile phone slings, hand ropes, etc.
You can easily find Kumihimo tutorials on Youtube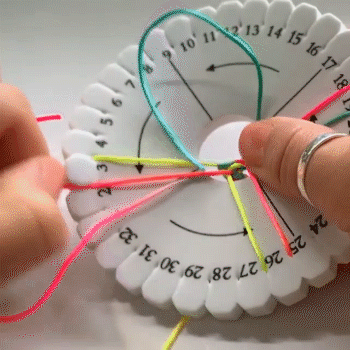 This kumihimo disk set is a tool for assisting in the editing of bracelets. It is easy to use, and even a novice can make a neat and beautiful bracelet.
Made of high quality EVA foam material, durable, practical and reusable. Resistant to salt water, oil, acid, alkali and other chemical corrosion.
High resilience and resistance to tension, strong toughness, good shockproof and cushioning performance, sturdy and will hold the threads firmly as you braid. Lightweight and portable, you can easily take your projects almost anywhere.
Excellent thermal insulation, low-temperature toughness, resistant to sunlight. Can be used to make braid bracelets, necklaces, mobile phone strap, belt, etc.
Package comes with 3 pieces round braiding disks and 3 pieces square braiding disks. The round kumihimo disk measures about 10.5 cm/4.13", the square kumihimo disk measures about 10.5 cm/4.13", thickness is 1cm/0.39".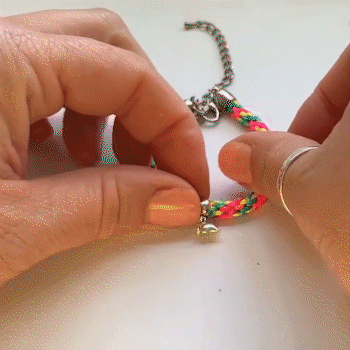 Specifications :
Material: EVA Foam
Round Disk: 10.5 cm/4.13"
Square Disk: 10.5 cm/4.13"
Thickness: 1cm/0.39"
Weight: 45g
Color: White
Package Contents :
1 x Square Braiding Disk
1 x Round Braiding Disk